Check out our latest E-News and Facebook for updates and resources during COVID-19.
Valley Wide COVID-19 Response Fund Distributes Nearly $525,000. Read the press release here
Stay updated on the communities resources here
AGENCY SPOTLIGHT
At United Way, we support 17 local agencies to help our community members build a better life. 
---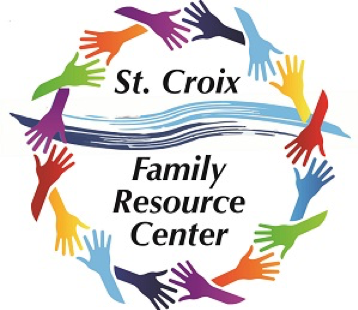 The St. Croix Family Resource Center (FRC) provides long term services for economically disadvantaged and socially isolated families who struggle to maintain safe housing or are currently homeless and who have a desire to improve their quality of life. They are dedicated to the elimination of poverty in the St. Croix Valley and work to do so, uniquely, through direct action and community engagement. 80% of families served are at risk of losing their housing and 20% are homeless. The FRC is building their capacity to serve more low-income families that are at risk of losing housing or have no housing and are need of services while they are on the Homeless Coordinated Services Wait List.
The FRC provides educational, vocational, transportation, legal services, mental and physical health support through long term case management collaborating with a network of social service providers in the St. Croix Valley. They help families retain housing, coordinate a network community resources, operate an after-school tutoring program which also provides children with no-cost music lessons, and care for a community garden that is managed by FRC families.
Clients receive case management as long as they are continuing to work toward their goals which result in an improved quality of life. Many clients have goals directly related to: improved mental and physical health, educational and vocational achievement, stabilized housing, reliable transportation, increased income through improved job skills, improved familial relationships, resolving long standing legal issues, educational and social skills achievement for children, and creation of a network of healthy community connections.
The FRC commissioned, with the financial support of an International Rotary grant and 5 local Rotary Clubs, the first comprehensive study of Youth Homelessness in the St. Croix Valley.  In partnership with St. Paul Lutheran Church, the FRC will open Youth Connections Drop-In Center for youth with unstable housing every Thursday beginning September 13.  Many volunteers have been trained to work directly with the youth at the Drop-In Center alongside professional FRC staff.
The United Way of Washington County East is proud to partner with the St. Croix Valley Family Resource Center!
---

United Way of Washington County East has a new partner agency! Our Community Kitchen opened in 2011 and has been growing and serving the population of St. Croix Valley ever since. They encourage social responsibility through food, have a strong desire to create community and believe that all people benefit from healthy, local, and clean foods.
With the help of 25 volunteers, Our Community Kitchen serves delicious breakfasts on Tuesdays and Thursdays. The meals they serve are nutritious, made from scratch, and often include organic ingredients. These meals also provide socialization for people who often feel isolated. The combination of a healthy diet and a sense of community creates a healthy body and positive mental health.
"It [OCK] is a great organization. It is rewarding to come to the kitchen, work hard for a couple of hours or so, and know we are having a positive impact in our community. Also, what great people to volunteer with. I have enjoyed the past few months a lot." - An OCK volunteer
Our Community Kitchen utilizes a farm to kitchen to table strategy for procuring and serving healthy local foods. In 2017, OCK sourced about 48% of its food from area farms, local food businesses, all within 100 miles of the Kitchen. In the process, diners are educated about the link between the food they eat, how it's grown and ways to prepare it at home. Our Community Kitchen offers classes educating children and community members about nutrition. These classes are offered free of charge to the participants living in low-income households.
Our Community Kitchen is also a pay-as-you-are-able meal program. Diners are invited to pay what they can afford and/or volunteer with the program to help defray the cost of the meal. Many diners pay it forward to help pay for other diners' meals.
"If you need a breakfast, we have one for you, if you want a breakfast, why not pay for a friend you haven't yet met. We encourage everyone to Bring it to The Table!"
United Way of Washington County East is excited to partner with Our Community Kitchen!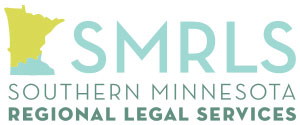 Southern Minnesota Regional Legal Service (SMRLS) is the oldest legal aid program in Minnesota and one of United Way of Washington County East's 21 Partnering Agencies. They are a non-profit legal aid firm that provides free legal services and support to low-income individuals or families that suffer from hunger, homelessness, abuse or sickness. SMRLS has a group of 132 attorneys involved in their Volunteer Attorney Program, who are dedicated to serving people below the 200% federal poverty guidelines.
Some examples of the hard work and dedication of these volunteer attorney's: "A family law volunteer spent 52 hours helping a client win full legal and physical custody for her client who was a former victim of human trafficking." "A VAP attorney volunteered 34 hours for a client with a wrongful termination claim, who also was denied unemployment insurance. After two unemployment compensation hearings with the client's two former employers, the Unemployment Law Judge reversed the client's ineligibility in both cases." The mission of Southern Minnesota Regional Legal Services is to provide quality legal services to people of low income status who are facing critical civil matters.
Every year, staff and volunteers close approximately 10,000 cases, and serve an additional 20,000 people through community education and outreach activities. SMRLS currently serves the 33 counties of southern Minnesota, including the Twin Cities' east and south metro, as well as agricultural workers throughout Minnesota and North Dakota. Southern Minnesota Regional Legal Service has continued to provide top-notch services for more than 100 years and United Way of Washington County East is proud to have them as a Partnering Agency!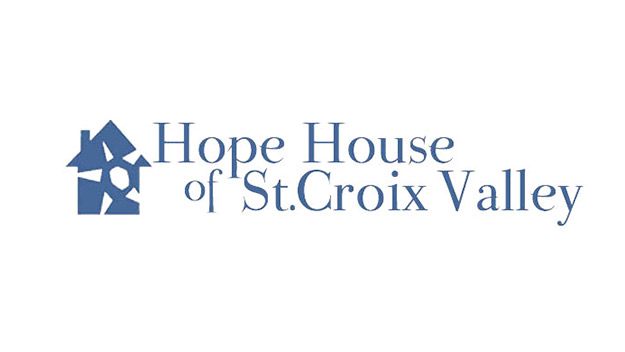 Hope House of St. Croix Valley was founded in 1991 by two St. Croix Valley residents. Their research on 
AIDS housing found that people living with AIDS were an almost invisible group receiving the least amount of 
services in Washington County and that M innesotans with AIDS had few housing opportunities. 
The Mission of Hope House of St. Croix Valley is to provide a nonjudgmental home with compassionate care that respects the dignity of people with HIV/AIDS. Incorporated as a 501 c3 in 1991, Hope House welcomed its first client in December 1993. Since 1993 Hope House has provided a safe home for 86 individuals living 
with HIV who could no longer independently. 
The only requirement to become a resident at Hope House is if you are HIV positive. Age, gender, income 
requirements nor ethnicity play a role in determining your eligibility. Hope House serves primarily 
individuals who are low-income and who may be at risk for a nursing home placement or who are at risk of 
homelessness. 
Hope House is formally involved in multiple projects to end new HIV infections and serve individuals living 
with HIV/AIDS in Minnesota. Hope House currently collaborates with Clare Housing, M innesota AIDS 
Project, Rural AIDS Action Network, African American AIDS Task Force, Hennepin County Positive Care 
Center, Minnesota Department of Health, Department of Health and Human Services, ARRM , Youth Services 
Bureau, and the Washington County Department of Human Services.
Hope House provides a 24 hour 7 day a week awake environment for residents with a variety of health 
needs as a result of HIV disease. It's not a surprise that after a few months at Hope House, resident's 
health outcomes improve and residents begin to reengage in life, regain their independence which 
positively improves their overall quality of life. The future focus of Hope House as an agency is to provide 
an environment where clients have improved personal health outcomes which can be correlated to 
increased independence and a higher quality of life.
Join Hope House on June 20th for an Open House - located at 451 Everett Street North, from 11-1pm, to 
celebrate Hope House's 25th anniversary serving people living with HIV, and Forward Promotions new 
membership into the Stillwater Chamber! 
Stop by, enjoy lunch and mingle with the staff of Forward Promotions and Hope House. Hope to see you on the 20th!
---

Since 1964, ESR has served individuals in Washington County and has built countless partnerships with area businesses, schools and government. They continue to support adults with developmental disabilities and other special needs by helping them integrate into the larger community and gain meaningful employment. The programs and services they provide are designed to meet the individual needs of each person, and provide the maximum amount of personal choice and control over one's life. ESR serves approximately 475 adults with intellectual and developmental disabilities and other special needs who reside in Washington County and St. Croix County, WI. Most of the individuals in their service are recipients of Medial Assistance or other means tested support programs. They are referred to ESR by county case managers or other social workers and generally are enrolled in their services for many years.
Social isolation is often a challenge for adults with disabilities. They face many challenges being an active member of the community. ESR's Community Integration program addresses these challenges by introducing these adults to a wide variety of activities where they can gain experience interacting with others and taking part in activities they would not otherwise have access to. The demand for ESR's Community Integration services continue to be high.
UWWCE funding provides ESR pay for a part-time Community Integration Facilitator position to organize and implement community integration activities. The Community Integration Facilitator develops and implements volunteer opportunities, community outings, and other activities with program participants. The Community Integration program serves 73 individuals who attend services at ESR's Stillwater hub.
---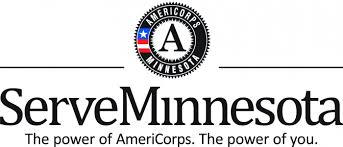 ServeMinnesota's Reading Corps aligns with UWWCE's focus on youth becoming healthy and productive citizens by helping students build the literacy skills they need to thrive in school and in life. Reading Corps serves more than 1,200 children in Washington County. In the UWWCE service area, Reading Corps tutors work with children from age 3 to 3rd grade who are at risk for failure. Reading Corps tutors are AmeriCorps members who commit to a year of service in their community. They are given intensive training in literacy tutoring and provide free direct delivery of the program to students. Reading Corps coordinates directly with schools to embed tutors at the school and work with students daily during school hours, which is unique in that students are not limited to "outside of school" help. Tutors use proven strategies that quickly and inexpensively improve reading outcomes and help struggling students get on track to become proficient readers.
Reading Corps provides children with the early reading skills necessary to achieve these outcomes by targeting those who most need supplemental literacy support. They specifically target children who are below proficiency in reading and need supplemental support, including those with higher risk factors such as English language learners and low-income students.  From preschool through 3rd grade, children learn to read but after 3rd grade students are reading to learn. This time-sensitive window presents an opportunity to build a foundation for a lifetime of education and economic success.
Reading Corps is now looking for caring adults to serve as tutors during the 2018-19 school year. To learn more or get involved, visit www.minnesotareadingcorps.org. 
---

Please join us in giving a warm welcome to one of our new agency partners, Hope Dental Clinic.  Becoming their own 501c3 after 52 years as part of Union Gospel Mission, Hope Dental Clinic's mission is to provide primary dental care with a focus on reaching out to those most in need, regardless of the ability to pay. They offer patients hope and a reason to smile, by expanding connections between the community, oral health care providers, and students. Care is provided through partnership with community volunteers including dental professionals, students in oral healthcare and staff.
United Way of Washington County East is excited to support special programming treating at risk teens, elderly men and women, unemployed heads of households, children and other patients in pain through a) free, restorative and preventive dental treatments that give them hope and new smiles and b) innovative oral health community outreaches and same-day treatment events. Support is also made to provide in-service training for pre-dental, dental school, hygienist, dental assistant and advanced therapy students entering fields of oral healthcare.
Thank you, Hope Dental, for filling an urgent, ongoing and chronic health care problem not only in Minnesota's urban and rural communities, but around the nation.
Did you know? about 1/3 of the population lives without adequate dental insurance or even dental care. Hope Dental Clinic serves patients from 28 counties in Minnesota and Western Wisconsin, with both emergency (extractions, e.g.) and restorative dental needs (fillings, cleanings).
Make sure to stop by Hope Dental Clinic's open house on Thursday, January 25th from 3-8 pm to learn more about the organization, their staff and a chance to win some great door prizes!
---
MEET OUR NEWEST STAFF MEMBER!
Development and Engagement Mananger
Kelly 
W
robel comes to us from her previous position as Director of Development at H2O for Life, a service learning 501c3 educating youth on the g
lobal water crisis. Kelly grew up in the Stillwater area and is thrilled to be back working and living in the community that shaped her youth. Kelly is recently engaged to Christian Stenerson and will be married in Nisswa, Minnesota June 2nd. In her spare time she enjoys walking her British lab, Sally, reading Erik Larson, and watching her favorite movie Miracle.  
Philanthropy has always played a large role in her life and we are so excited to welcome her as a new member of the team!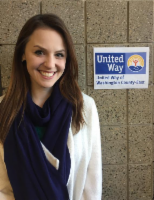 ---
In July 2015, Cancel Legal Care received its first funding from the UWWCE. Since that time, Cancer Legal Care has provided free legal services to 18 individuals residing in the funding area, and a total of 31 individuals in Washington County generally. One of these clients had only $7 left to her name when the disability benefits she had long been receiving were summarily denied. She contacted Cancel Legal Care and they were able to provide her with a volunteer attorney who got the disability benefits reinstated. UWWCE's support makes this life changing legal care happen. The social determinants of health (access to health care, access to employment opportunities, ability to meet daily needs) all have legal underpinnings, but disproportionately impact those who are the least able to afford the services of an attorney. The key to ensuring these non-medical, but health determinative issues are resolved lies in receiving legal care at a vulnerable time. Legal care has historically been missing from the concept of comprehensive cancer care even though it's precisely this help that greatly enhances a cancer patient's quality of life. Since October 2007, Cancer Legal Care has been changing this reality for the 2,373 Minnesotans who have received free legal care to address the many cancer related legal issues they face. The effect of receiving legal care at a vulnerable time translates directly into enhanced self-sufficiency by way of increased financial security and family stability. Funding from United Way of Washington County East helps to continue the financial support providing legal care services to families in Washington County dealing not only with a cancer diagnosis, but an attendant legal need as well. Funding from UWWCE allows Cancel Legal Line to conduct more outreach to cancer survivors in Washington County directly through enhanced collaborations with oncology care providers located in the Valley and continue to meet the growing need Washington County cancer survivors have for cancer related legal care.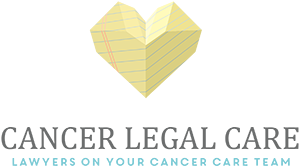 ---
National Rehabilitation Awareness week is September 17-23, 2017. This year's focus is on "Reaching Goals, Improving Lives". In our community, Courage Kenny Rehabilitation Institute - St. Croix partners with United Way of Washington County - East (UWWCE), to maximize health and independence, and empower people to realize their full potential. Our focus and vision are similar. For example, at UWWCE, our focus areas are Health, Youth, Education and Self-Sufficiency. Courage Kenny Rehabilitation Institute, part of Allina Health, offers a full range of services that address our focus areas, particularly in youth development and enrichment as well as health and self-sufficiency. Courage Kenny offers many support services for pediatric clients who live with disabilities or chronic disabling conditions, from newborns to age 18. With a focus on fun and play, therapists and other staff offer comprehensive services for youth living with disabilities. Courage Kenny is a valuable part of our community and one which UWWCE is proud to support. Outcomes show that youth participants in services at Courage Kenny Rehabilitation Institute - St. Croix become healthier, more independent and more engaged in life. With the help of the United Way of Washington County -East, the Institute served 984 children in our community last[WSG1] year. About 80% of these pediatric clients reached new goals, or maintained existing skills or health. Comprehensive, integrated and person-centered rehabilitation is the philosophy of all Courage Kenny Rehabilitation Institute locations. Therapists and other staff work with clients and families to maximize quality of life for people of all ages and all abilities. Funding from the United Way of Washington County-East helped provide a fully integrated continuum of services for more than 3,000 people with disabilities in 2015. Courage Kenny Rehabilitation Institute's goal is to maximize quality of life for people of all ages and all abilities, so that one day all people will live, work, learn, and play in a community based on abilities, not disabilities. United Way of Washington County-East is proud to support Courage Kenny Rehabilitation Institute - St. Croix, one of our 22 partner agencies that is making a profound impact in our community.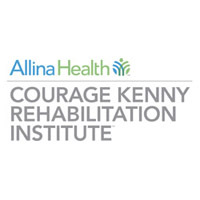 ---

St. Andrew's Lutheran Church is a non-profit organization which provides community support and funds for those in need in our community. For almost 20 years, St Andrews has been providing the Washington County area with various programs and initiatives that make our community a better place to live and work.
One of these programs, the St Andrews Community Resource Center (CRC) has been in operation for over 6 years. It is a free, integrated program of services to end homelessness and hunger. With support of the United Way of Washington County East, the CRC works to promote the distribution of basic needs to people in need in our community. St Andrew's Community Resource Center offers immediate shelter, basic needs, individualized planning, and ongoing program of counseling. In 2015, the program fed or housed 1,853 people. St Andrew's Resource Center focuses on a permanent end to homelessness, as a result, 90% of people who complete this program achieve long term housing stability. This attention to serving the needs of our community members makes St Andrews a unique and valuable part of our area.
Homelessness is an issue not only in our urban areas but throughout Minnesota. St. Andrew's Community Resource Center sees this growing need and works to end it with high levels of effectiveness and efficiency. A testimonial from a participant of the program speaks well to the work done at St Andrews, "we are so thankful for St Andrews… the light at the end of the tunnel is bright and beautiful!"
---

One of our new partner agencies this year is ​Serve Minnesota, they have an amazing program called Minnesota Reading Corps that helps tutor our communities youth.
"One third grader gets incredibly excited whenever he sees me coming and always wants to show off how well he is reading. I'm happy that he's now spending more time reading at home and know that he's going to continue to improve." 
- Allison W., ServeMN Reading Corps Tutor, Royal Oaks Elementary (Woodbury)
United Way has four focus areas; Youth, Basic Needs, Health and Self-Sufficiency.
One of our amazing Basic Needs programs is Solid Ground's HomeAgain program.
" Having a stable home meant everything to us; it allowed us to work and keep our kids in school" -Melody, Solid Ground HomeAgain participant  #solidgrounf #buildbetterlives          

---
"Thanks Julia for that information and for all that you have done for (student). You have really been the one person that she has connected with I am a huge supporter of the Wellness Center at the high school and am happy to help if you ever need me to be an advocate for the program. I think it should be staffed every day."  -Individual at Youth Service Bureau
---
"38% of Valley Outreach's clients are children. With your support, we make sure they can get nutritious food as they grow!"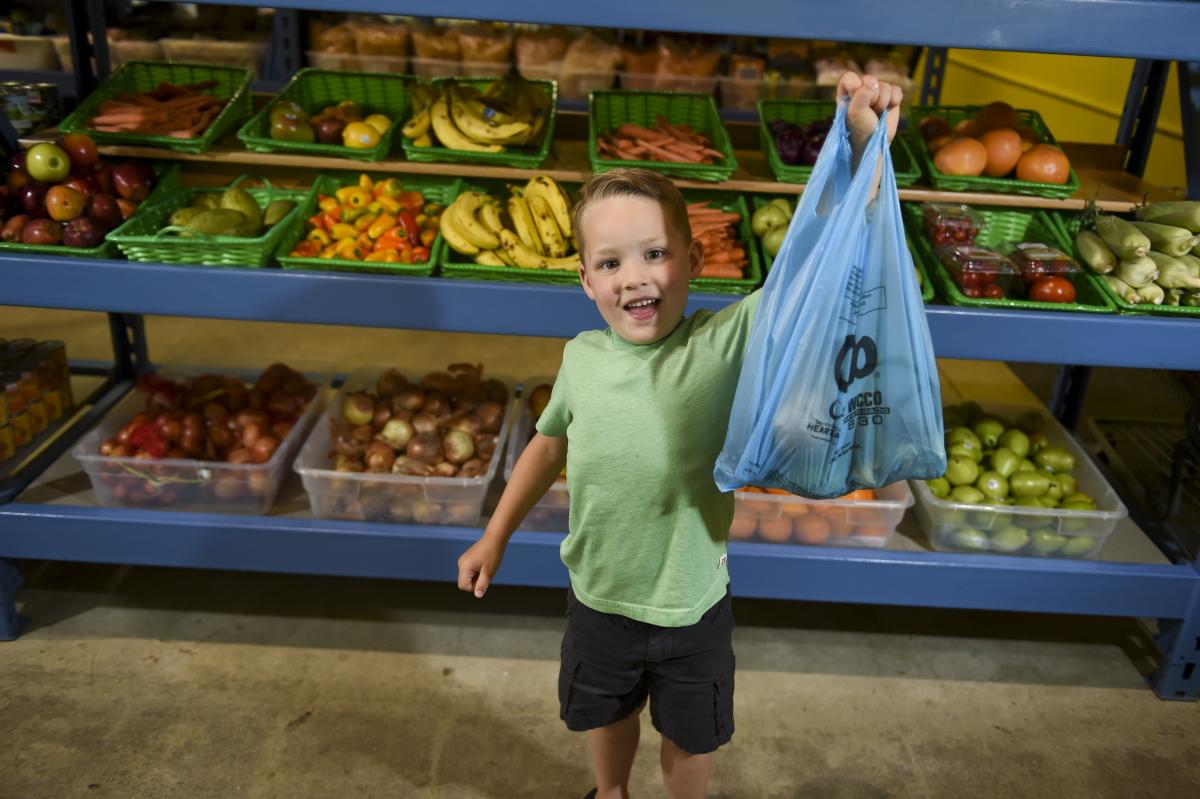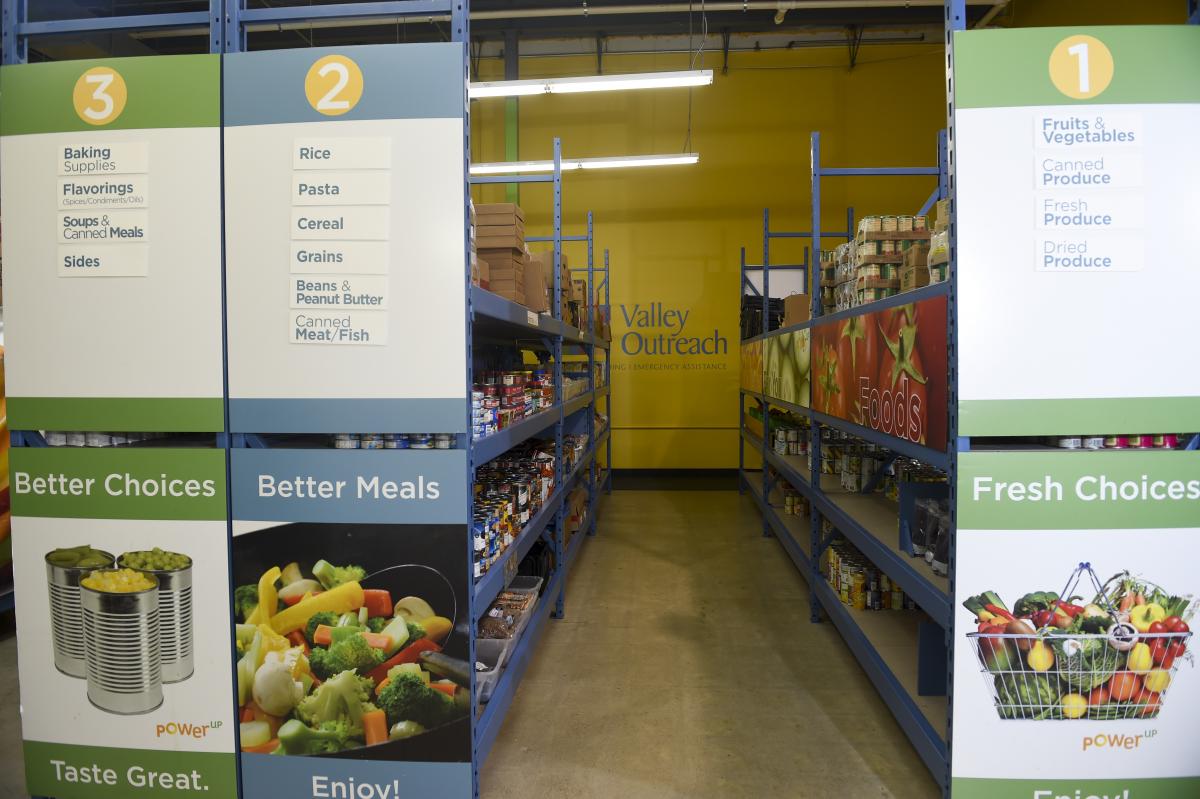 ---
"Thank you for your great and gracious guidance, oversight, advice, administration and all-around grace given to me over the last four years. Getting into debt and dealing with the stresses of debt has been among the most stressful experiences of my life. I'm especially grateful for the guidance, problem solving and charitable presence of my counselor through this journey. Having someone who I could talk to face-to-face was wonderful!" - Client at FamilyMeans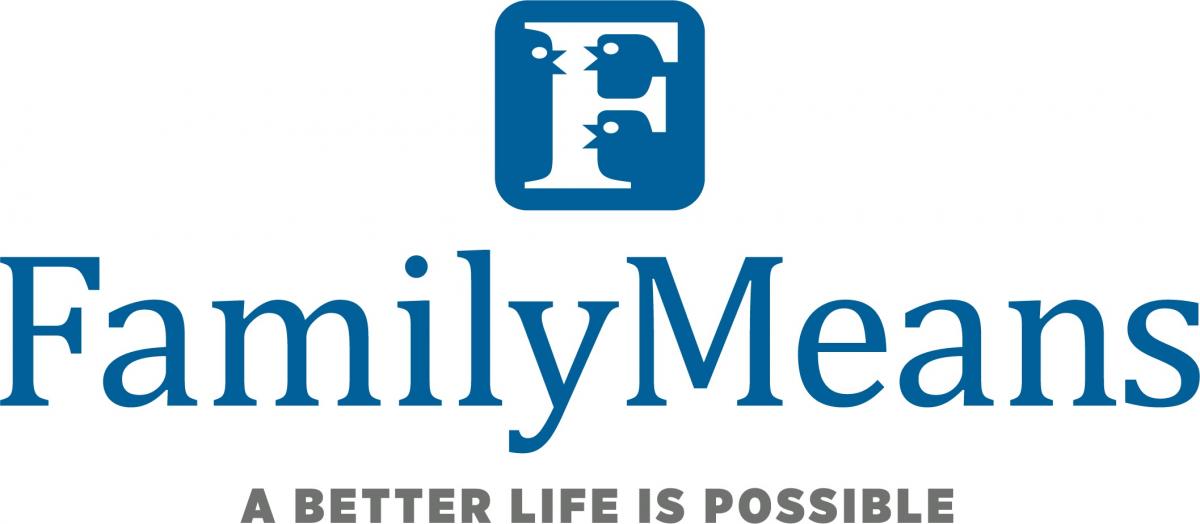 ---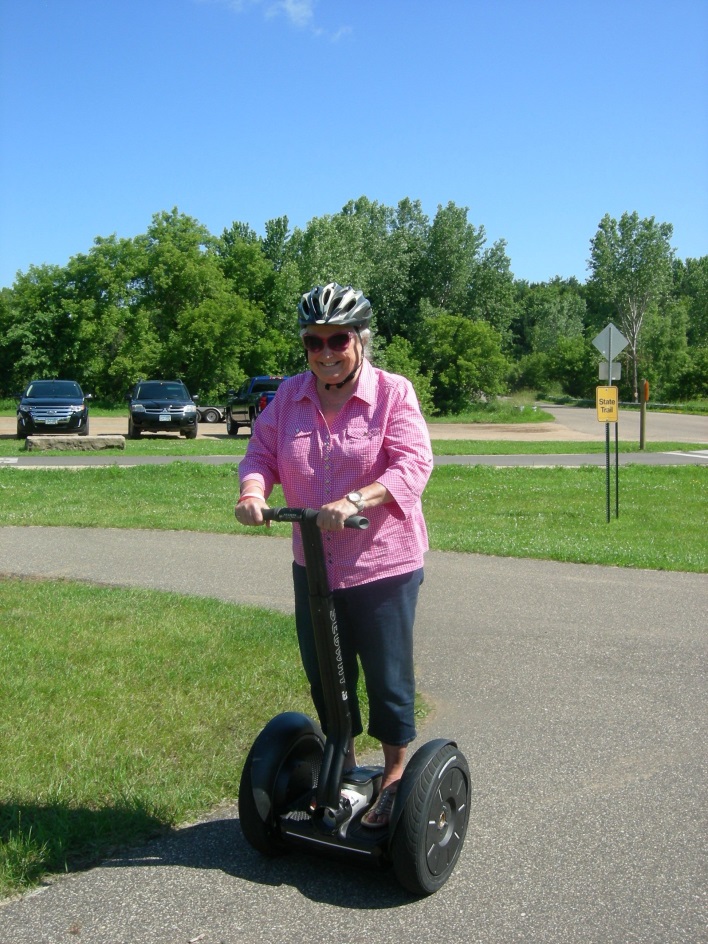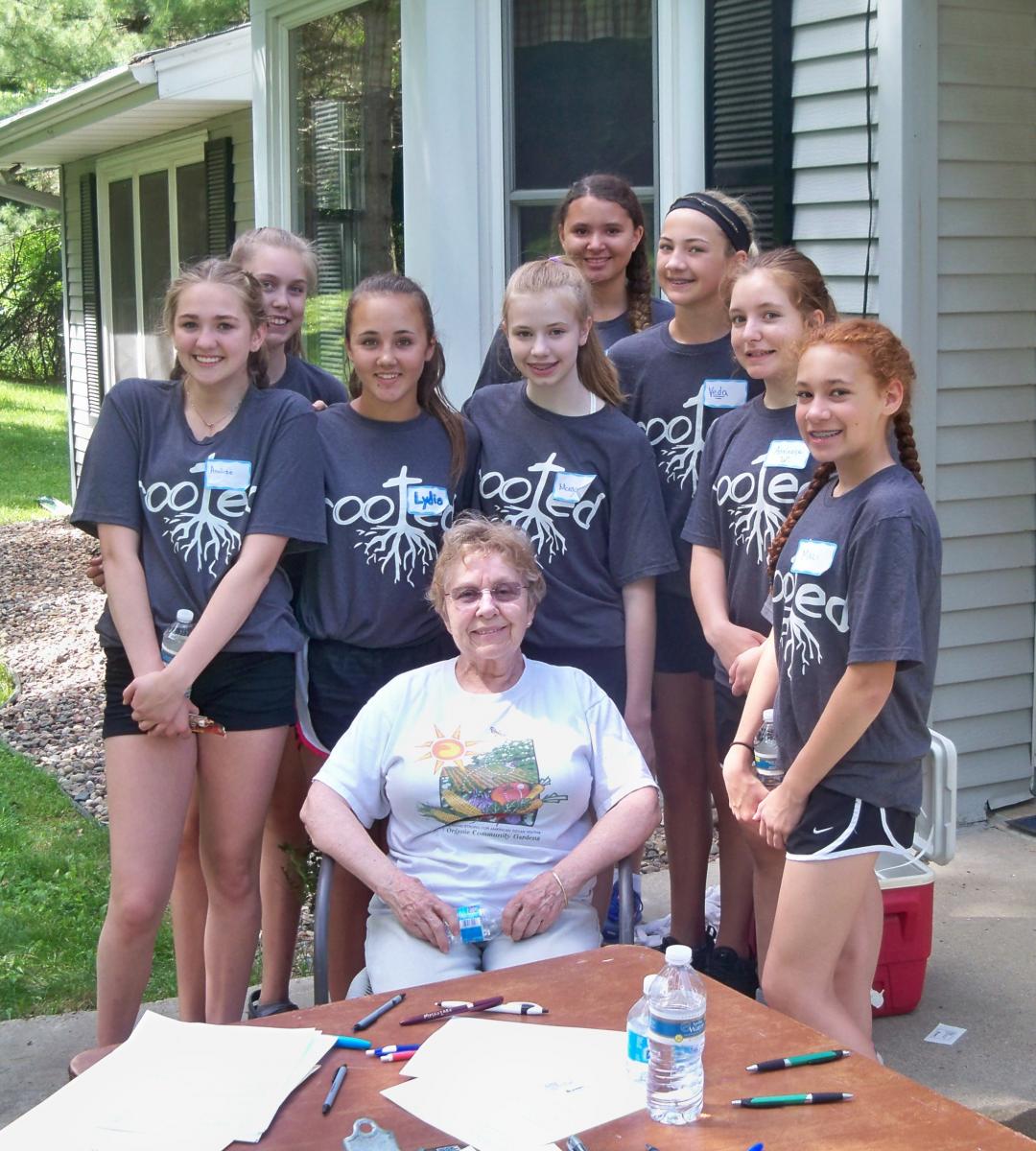 This year Community Thread celebrates 50 years of service in the St. Croix Valley. As one of the first volunteer centers in the state of Minnesota, they continue to strengthen our community by harnessing the passion of volunteers and providing services that help older adults remain self-sufficient.
Research shows that when people are more socially connected, they live happier, healthier lives. Community Thread strives to build on that by creating a community where all people are engaged, enriched and connected.
One way that United Way of Washington County-East supports Community Thread is through their Older Adult Program. With locations in Stillwater and Bayport, Community Thread's Senior Centers are friendly places where older adults receive support to remain independent and participate in community life through activities and volunteer opportunities.
Community Thread is also passionate about volunteerism. Their Volunteer Center makes finding the right volunteer opportunity a simple process using a searchable database that links volunteers to meaningful experiences throughout the St. Croix Valley.  You may be familiar with Community Thread's signature service initiatives – Spring into Service, River Rally, Rake a Difference Day and Holiday Hope. These events engage over 1,000 volunteers each year and support older adults, low-income families and local nonprofits – all right here in our community!
Volunteers also play a central role in helping Community Thread address the aging community's needs. Through their Chore Services and Transportation Program they engage volunteers who assist with home maintenance tasks and provide transportation to medical appointments – services that are critical to helping older adults stay self-sufficient.
Thank you, Community Thread, for your commitment to creating self-sufficiency in our community!